NSOAI Professional Staff
---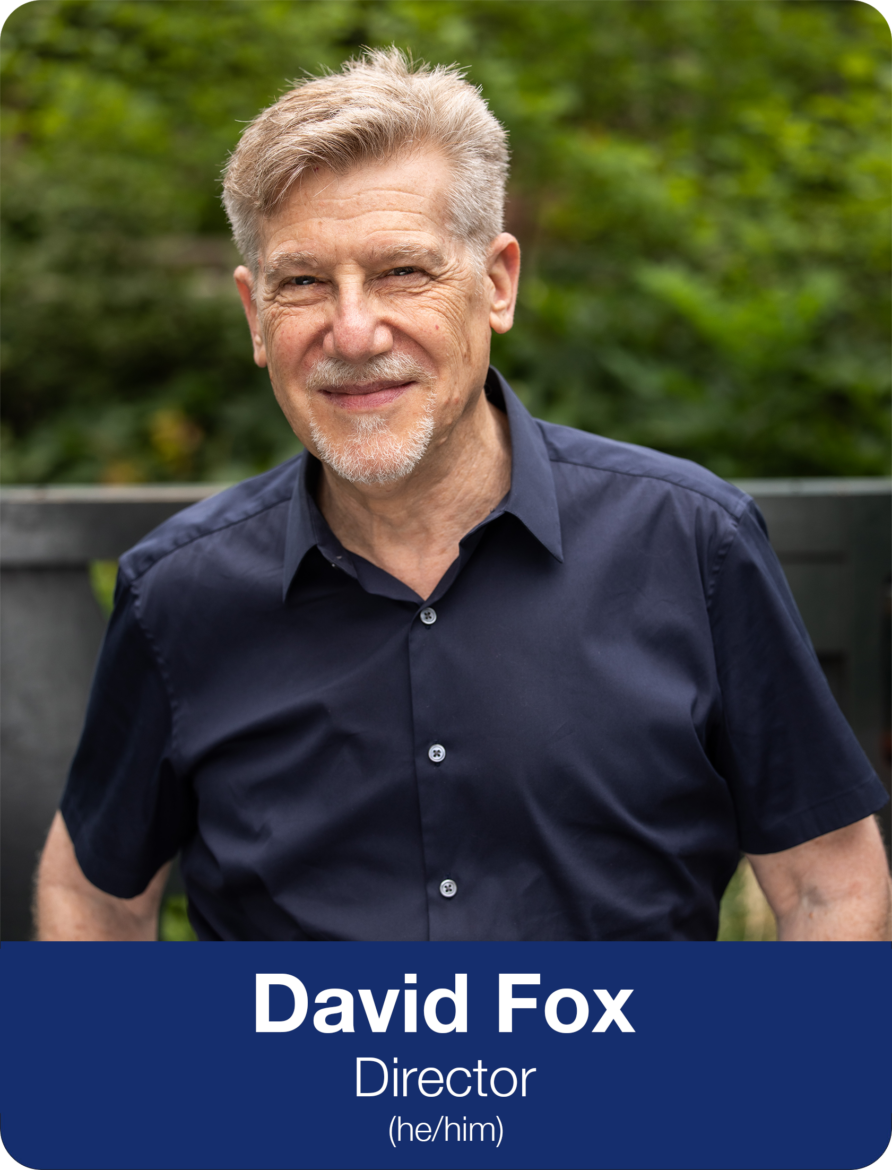 Born and raised in Southern California, David moved to Philadelphia for a job at the University of Pennsylvania, where he has worked happily for 33 years with communities ranging from incoming undergraduates to alumni. As NSOAI Director, he loves to welcome students to a new chapter in their lives. David is also a member of the Penn Theatre Arts faculty, where he teaches courses on modern American theater and musical theater. He is also a theatre critic and culture writer for publications including Philadelphia City Paper, Philadelphia Magazine, The New York Times, Parterre Box, and more. He has lectured for the Philadelphia Orchestra, Opera Philadelphia, Los Angeles Opera, and appeared on Radio Times and other programs. With Cameron Kelsall, a frequent writing partner, he maintains the cultural blog, Reclining Standards. A native Los Angelino, David was part of the staff that opened the first ever Tower Classical Records store on the famous Sunset Strip. The vast LP (and later, CD) collection he built while working there still takes up half of his living room, and much of his time. His husband Simon and their animal family share this obsession.
---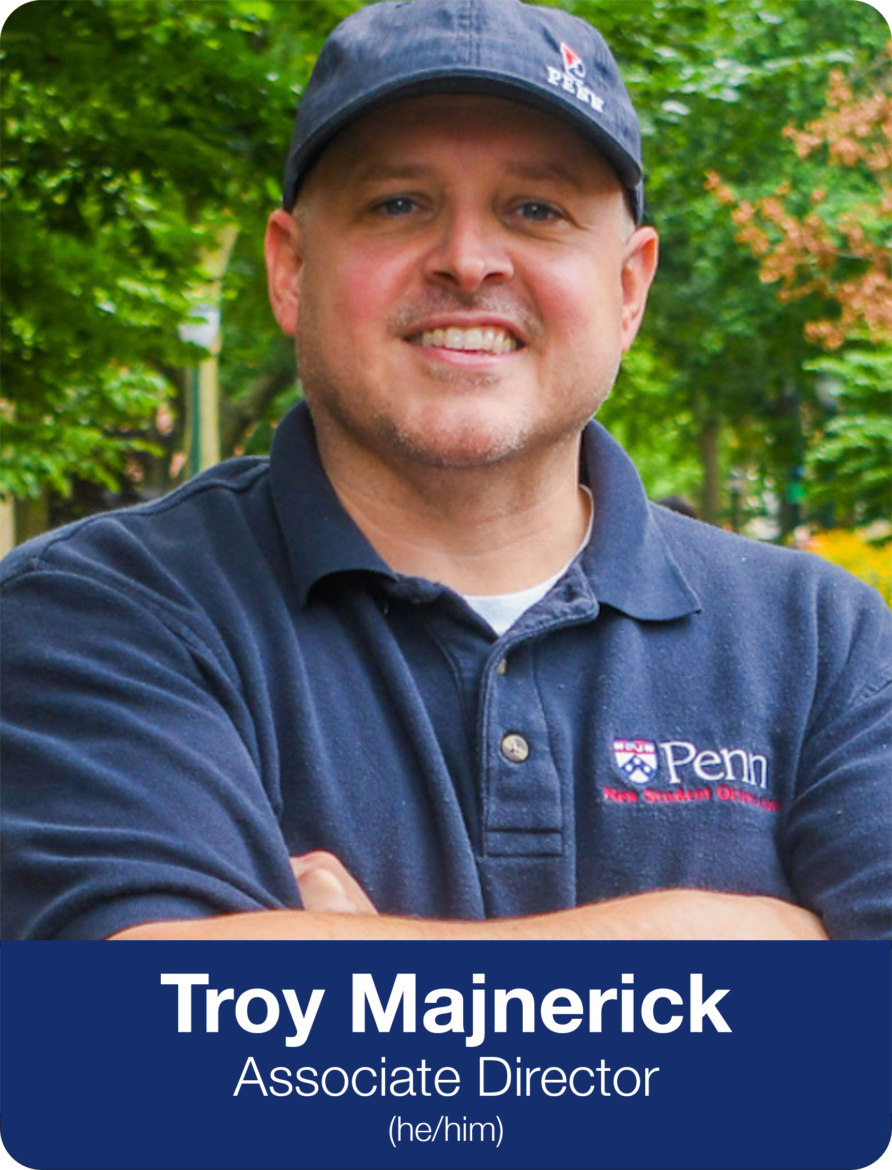 Troy is originally from New Orleans, LA and moved to South Jersey for his teen and college years. After living in Philadelphia for a decade, he moved back to South Jersey where he lives with wife Brittney, daughter Beau, and son Turner. He has been at Penn since 2003 and has been instrumental in the growth of the New Student Orientation program including the creation of the PHINS orientation leader program and development of the Thrive at Penn (TAP) online orientation modules. Over the years, he has become known for his operational planning, logistical organization, and ability to know most classroom capacities across campus. Currently, Troy oversees the operational planning of New Student Orientation (NSO), Second-Year Orientation (SYO), Mentor Meals Program, Penn Perspectives, and several other programs. When Troy isn't planning the next Philadelphia Museum of Art event, you can find him watching football or competing in the New Jersey State Barbeque Championship where his team BBQ DAT has finished in the top 10 for brisket, chicken, and ribs as well as their youngest member (age 9) winning the children's competition.
---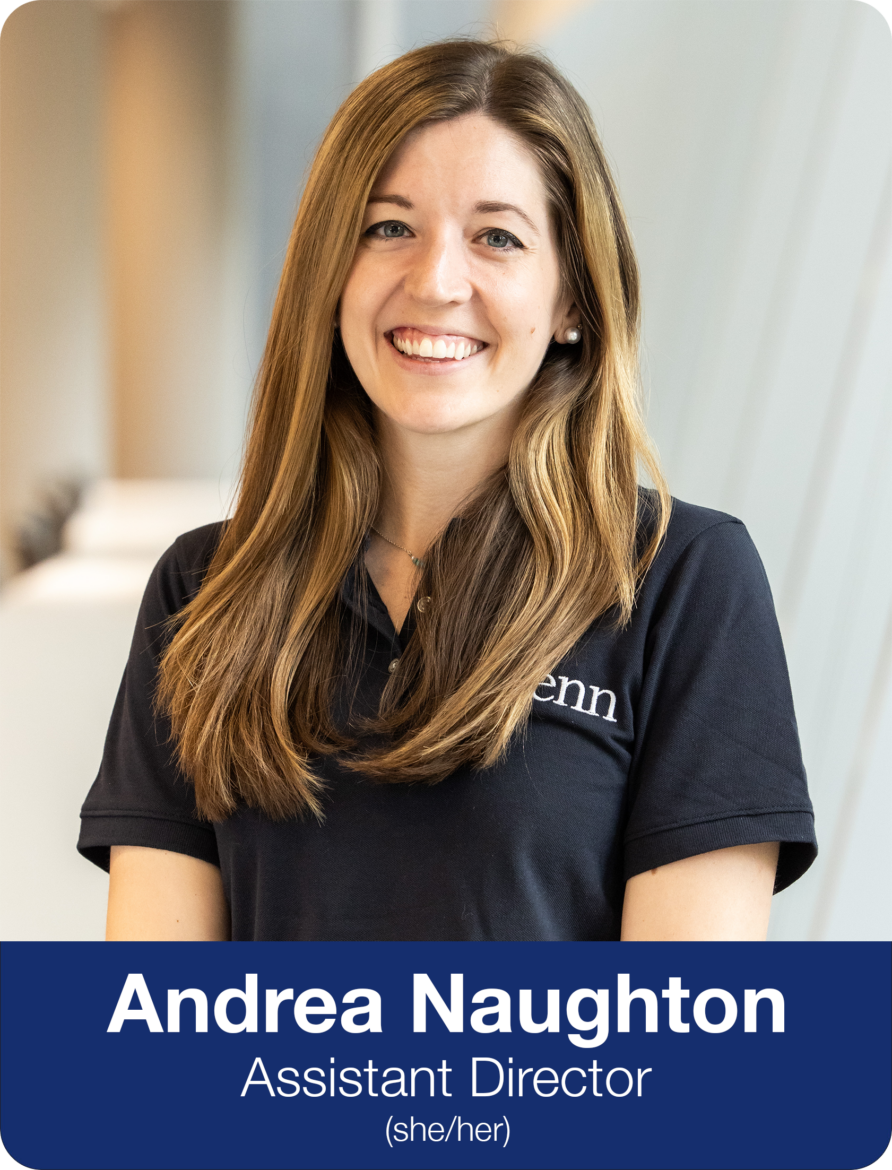 Andrea is originally from Wilmington, Delaware and has been living in Philadelphia for about 6 years. She received a B.A. in Interpersonal Communication & Psychology at the University of Delaware and went on to work for Alpha Sigma Alpha Sorority as a traveling leadership consultant, visiting many universities across the nation. She then received her Ed.M. at Rutgers University in New Brunswick, NJ. She then worked at La Salle University for several years, which is what brought her to Philadelphia. Now working at Penn since 2019, Andrea has taken lead on coordinating the Preceptorials program and works closely with our undergraduate student staff members, including the PHINS Orientation Leaders. With her husband Sean, 2 young daughters Riley & Kiera, and retired racing greyhound Phoebe, Andrea currently resides in northwest Philadelphia in Mount Airy. In her free time, she can be found hiking the trails of the Wissahickon Creek, baking chocolate chip cookies, tasting her husband's brewed beer, or putting together elaborate activities to entertain her toddler.
---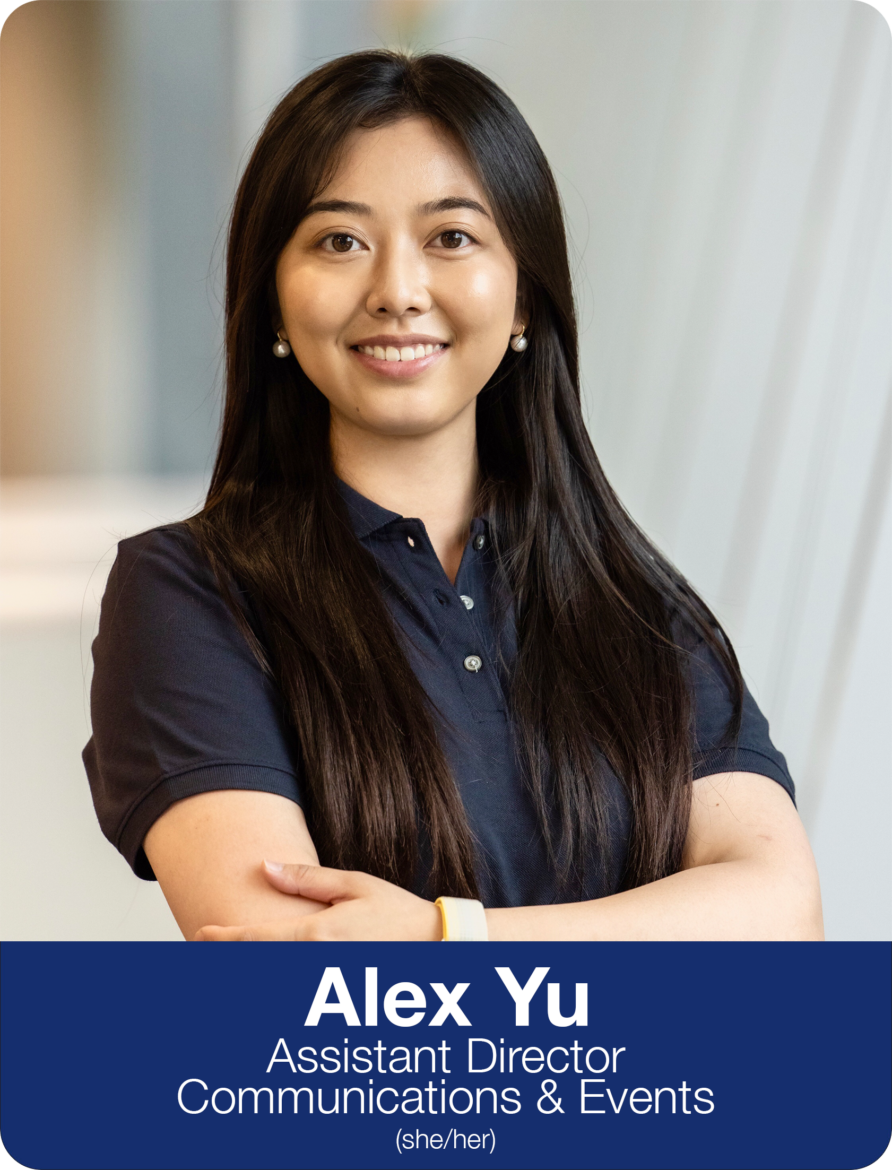 Alex is originally from China, and she moved to Philadelphia in 2019 to pursue her master's degree at the University of Pennsylvania. Holding a B.A. in English Literature & Translation and an M.S.Ed. in Learning Sciences & Technologies, she embarked on her professional journey as a user-experience designer in the tech industry. However, her passion for serving youths was ignited during working with non-profit organizations in Philadelphia, where she actively contributed to community educational programs. Working at Penn since June 2023, Alex takes on the responsibilities such as graphic design, newsletter management, and social media marketing. Additionally, she engages in assessment and research for events and web analytics. During her leisure time, Alex enjoys road trips with her Australian shepherd, Rumi. She also cherishes moments of musical expression, playing the guitar and singing with friends. If you're looking for her, you might catch her exploring local record stores in search of classic rock and indie vinyls or watching old films with subtitles at the art house movie theaters in Philadelphia and New York City.
---
2023 NSOAI Interns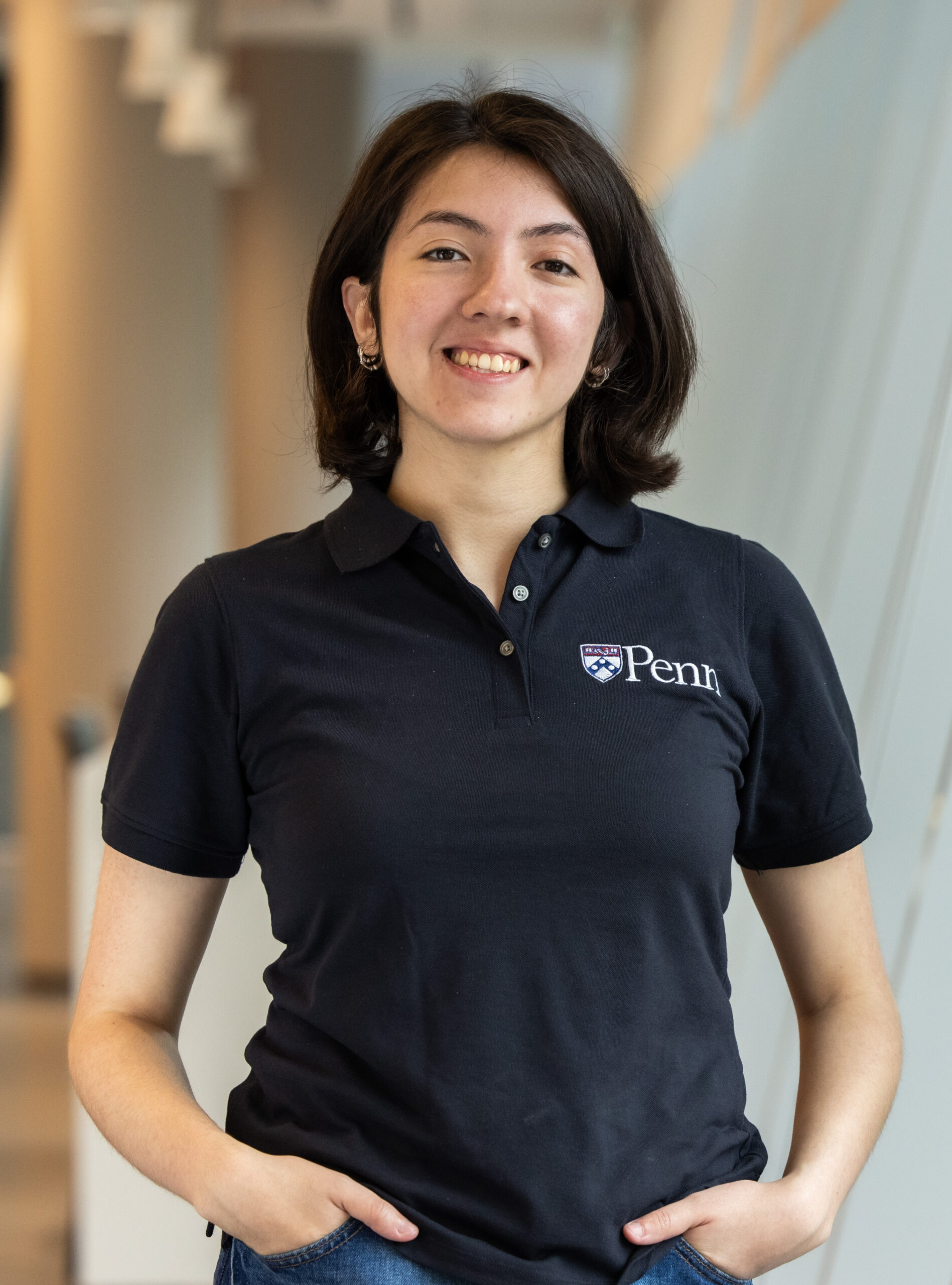 Marisol Sanchez
Pronouns: she/her
Hometown: Buenos Aires, Argentina
School: College of Arts and Sciences
Year: 2024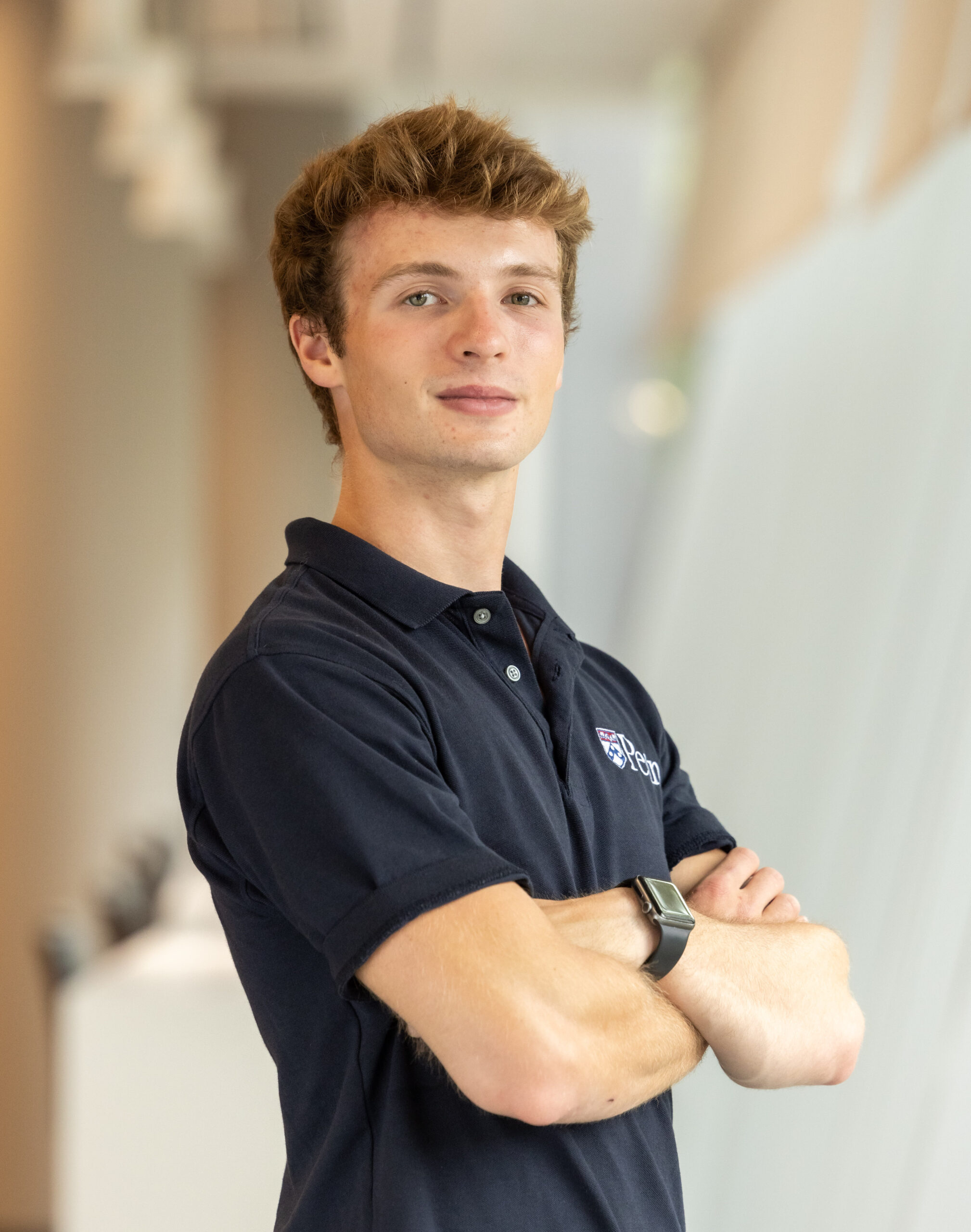 George Drago
Pronouns: he/him
Hometown: Trenton, NJ
School: College of Arts and Sciences
Year: 2025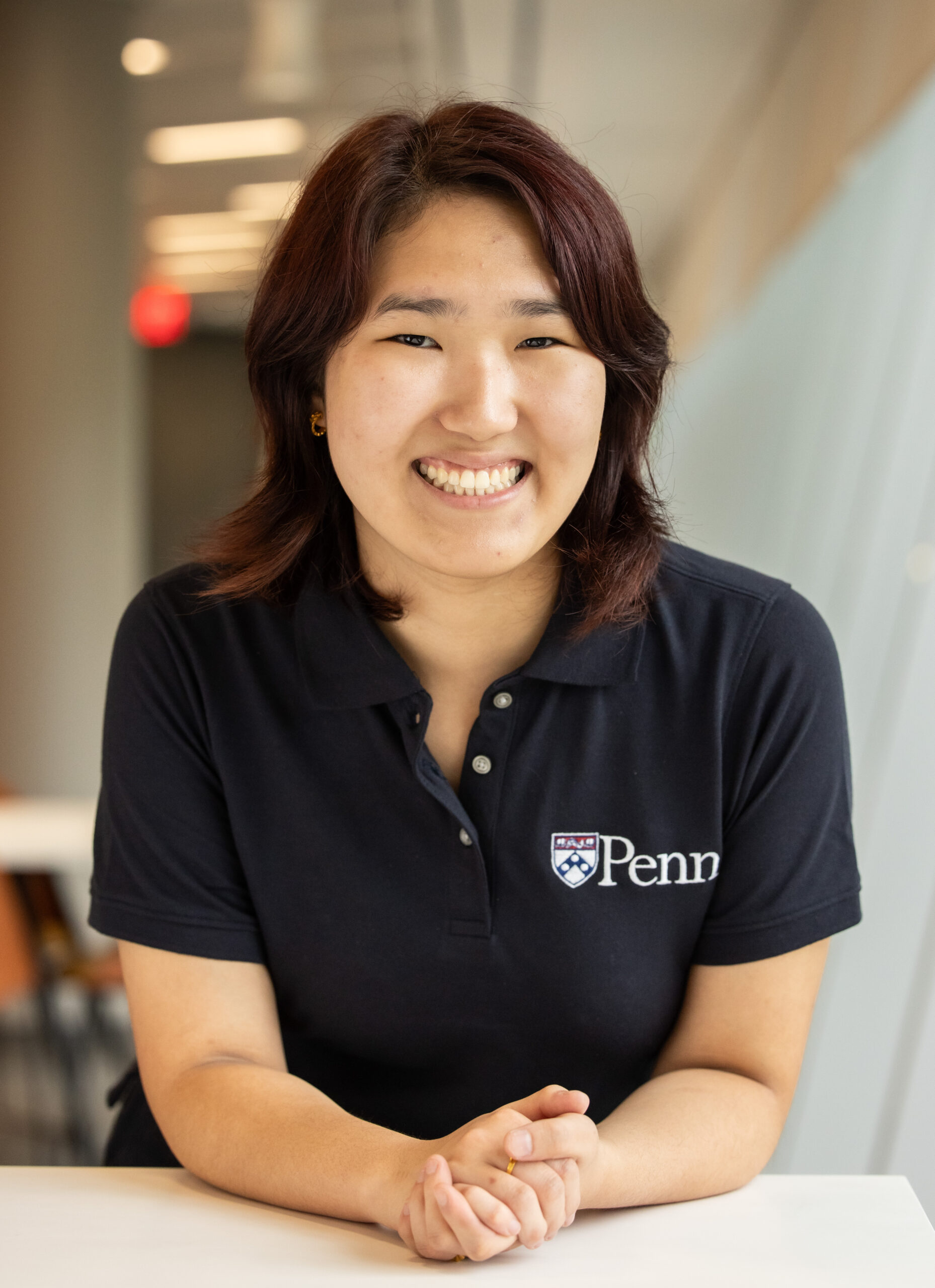 Azzaya Galsandum
Pronouns: she/they
Hometown: Ewing, NJ
School: College of Arts and Sciences
Year: 2025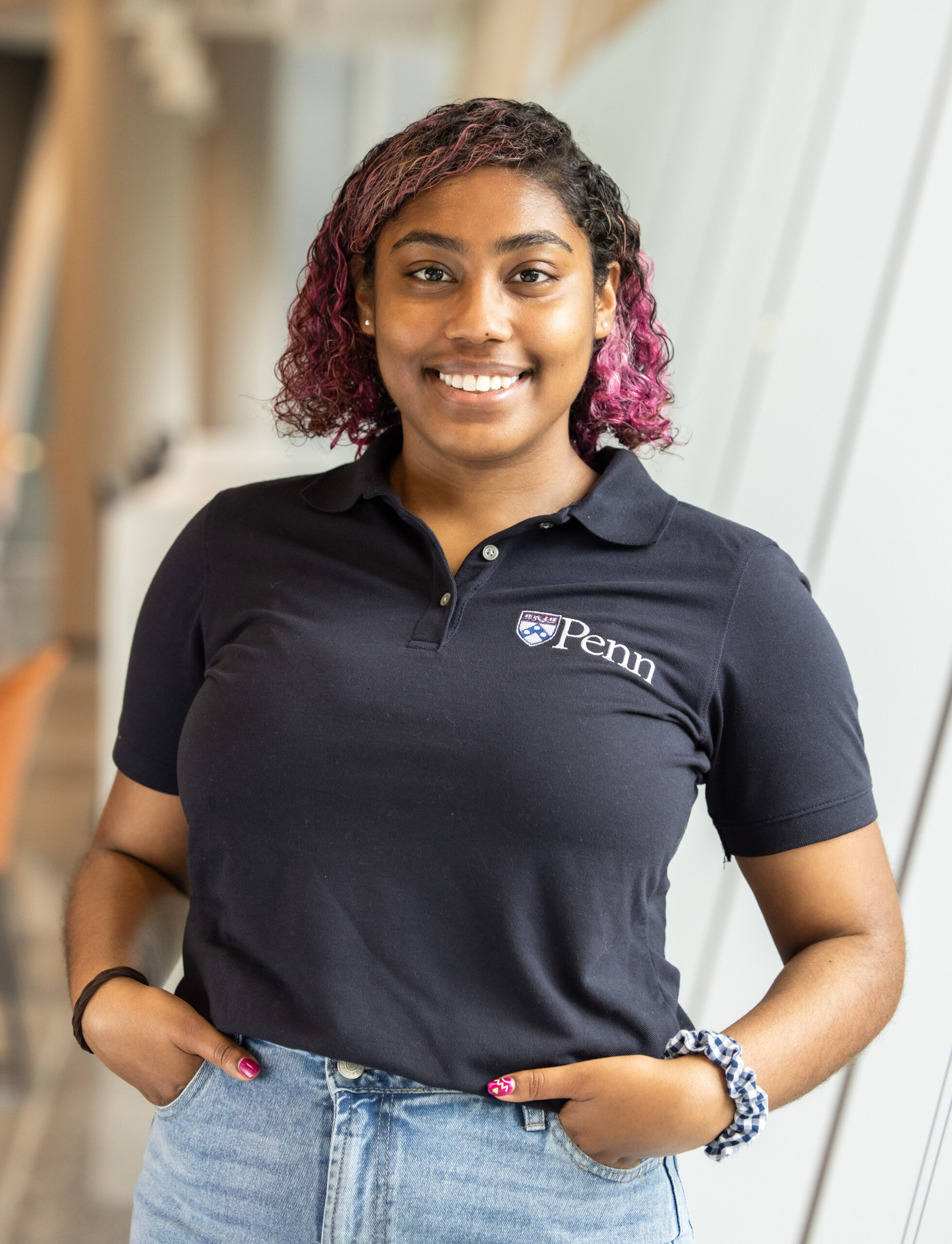 Raven Wallace
Pronouns: she/her
Hometown: Poconos, PA
School: Wharton
Year: 2025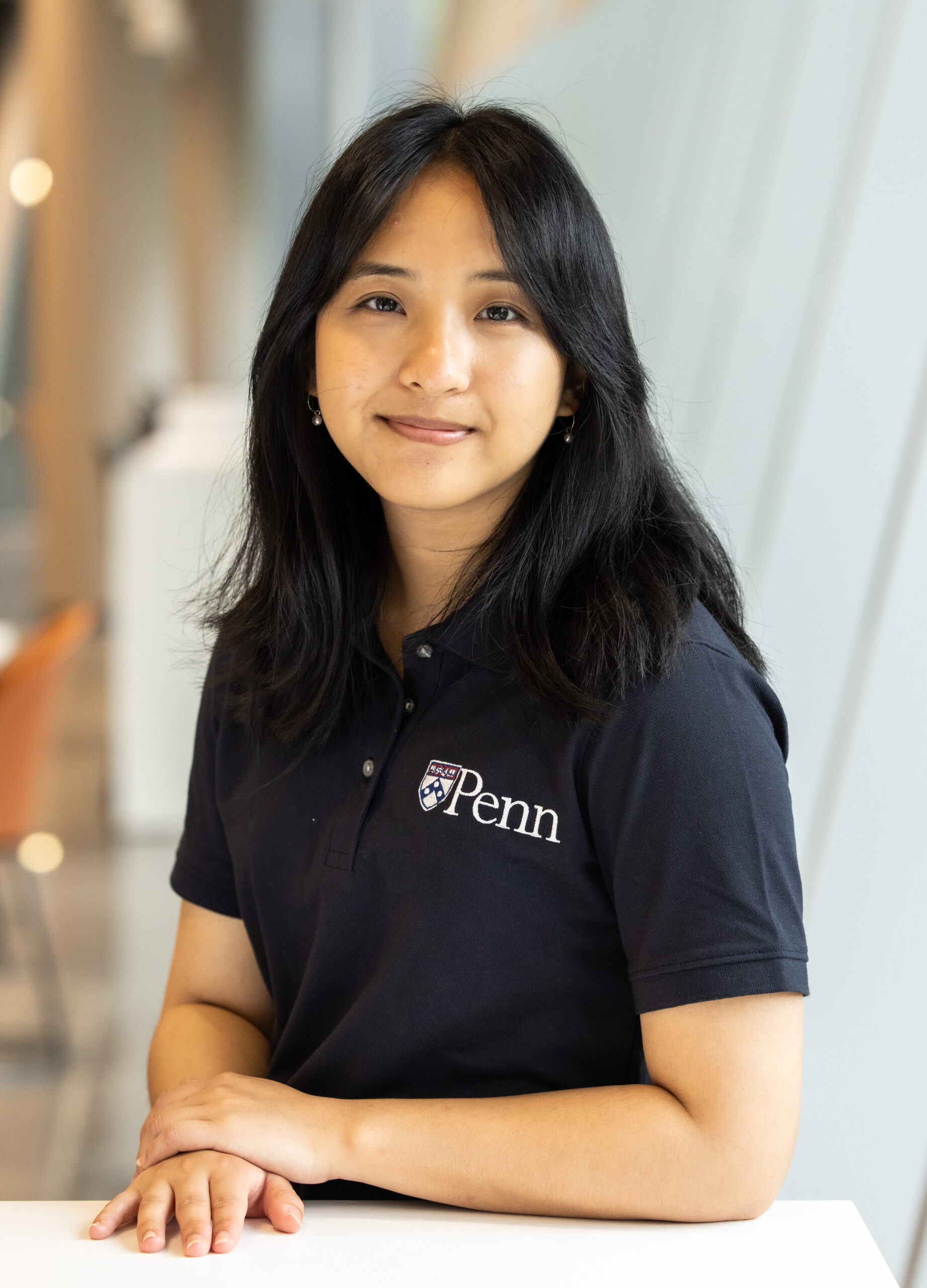 Janine Navalta
Pronouns: she/her
Hometown: San Francisco, CA
School: College of Arts and Sciences
Year: 2026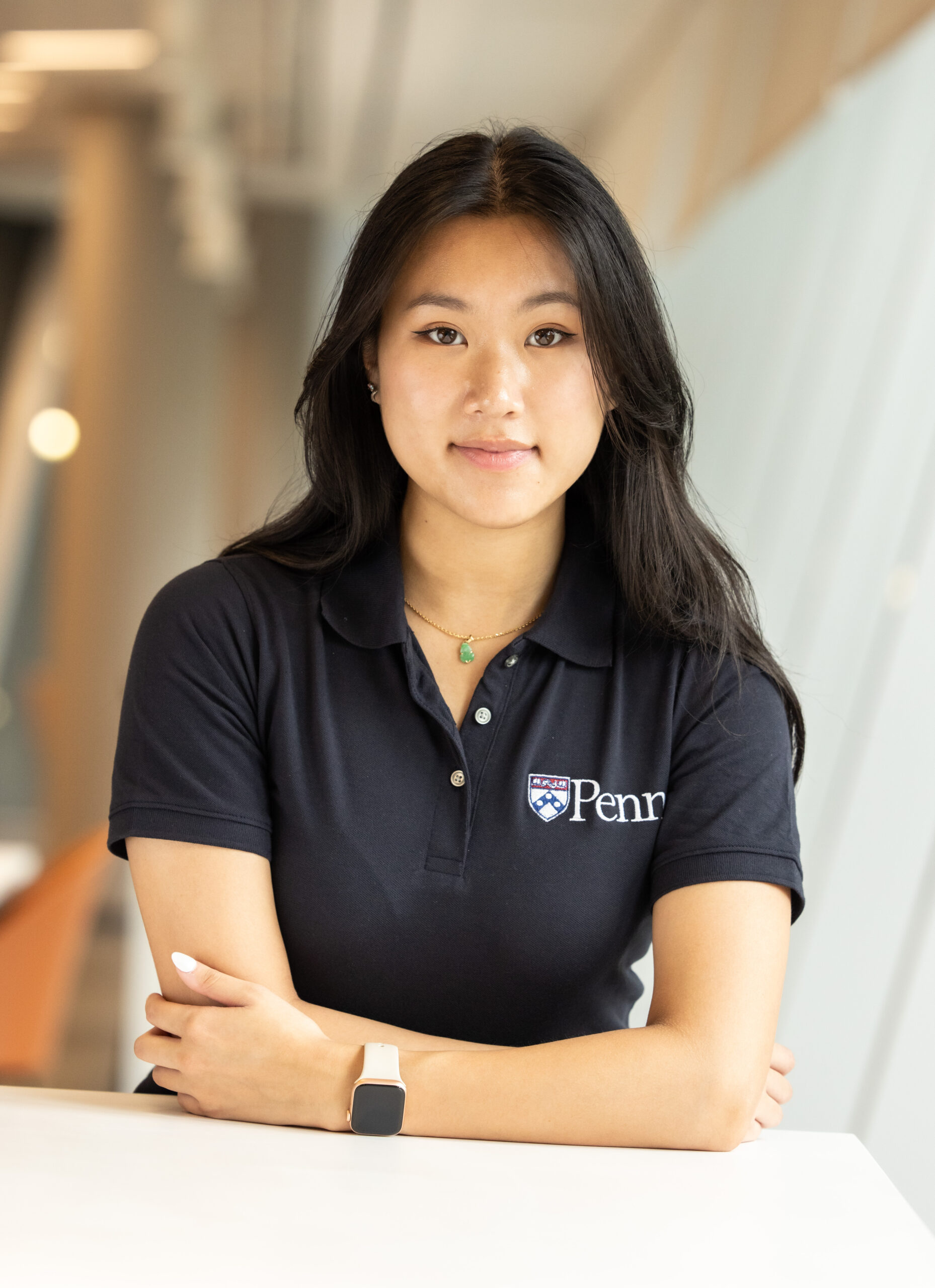 Kelly Nguyen
Pronouns: she/her
Hometown: North East, MD
School: College of Arts and Sciences
Year: 2026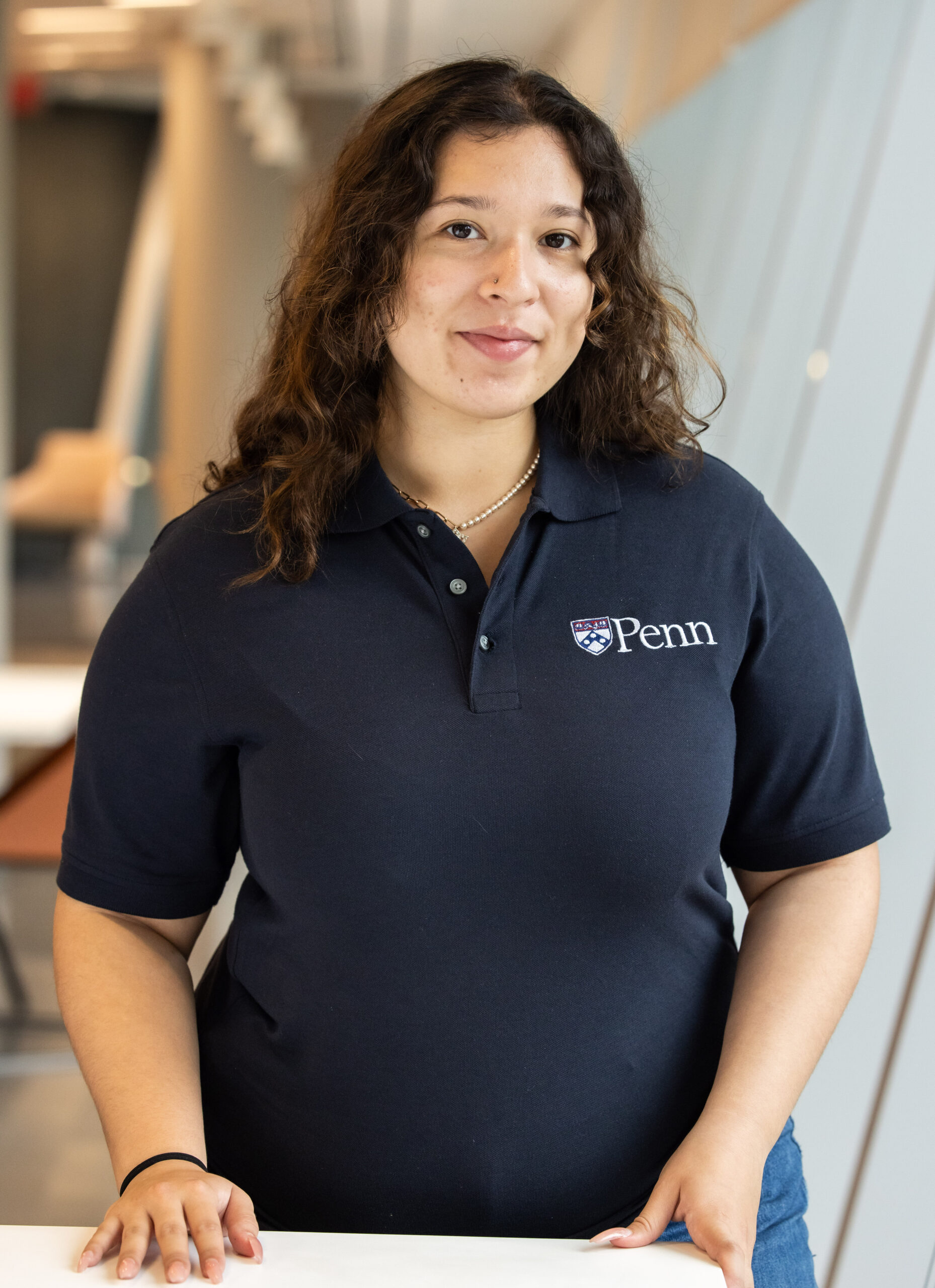 Bella Santiago
Pronouns: she/her
Hometown: Los Angeles, CA
School: College of Arts and Sciences
Year: 2026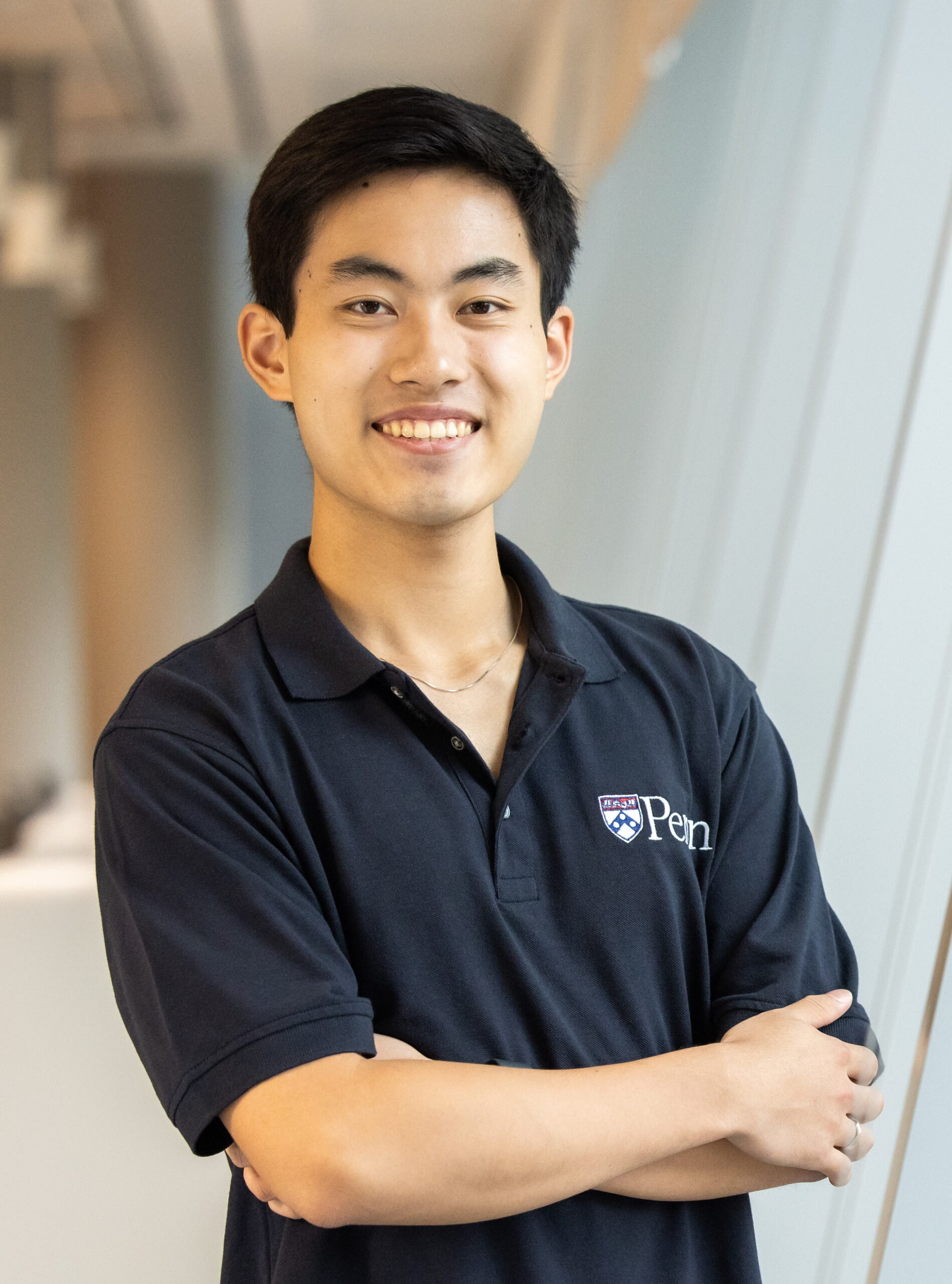 Luke Zhang
Pronouns: he/him
Hometown: Cupertino, CA
School: College of Arts and Sciences
Year: 2026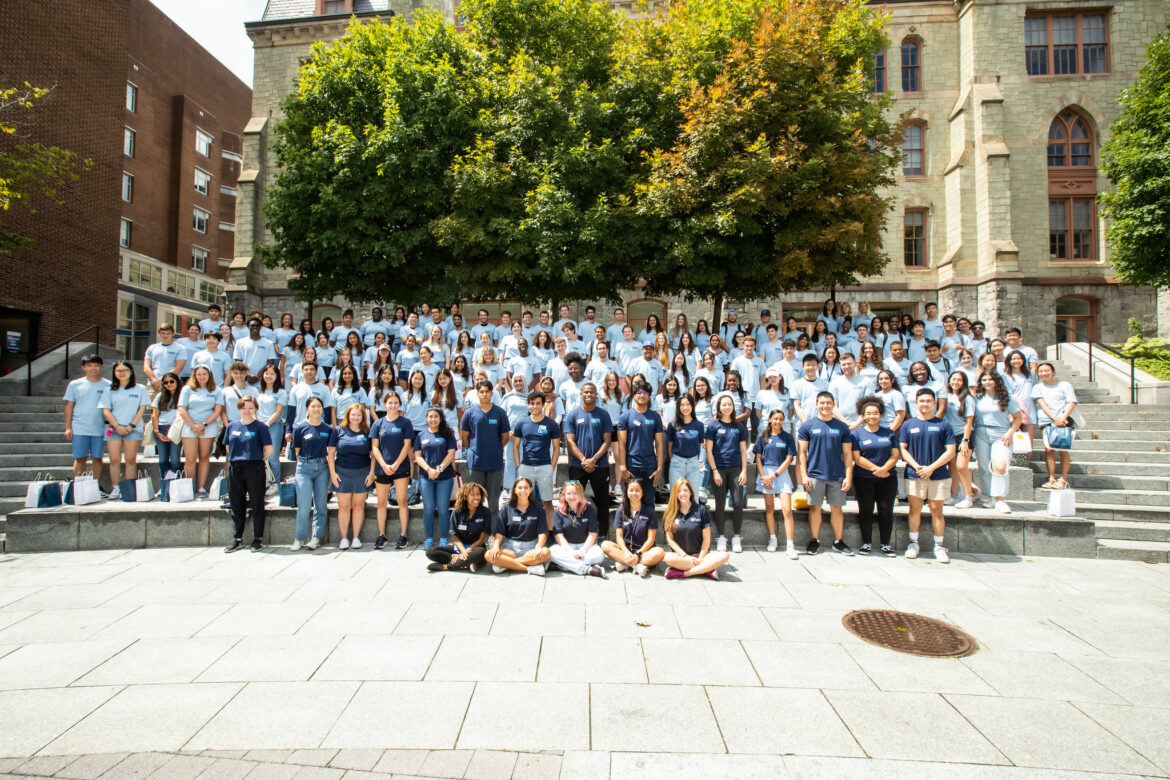 PHINS (Peers Helping Integrate New Students) Orientation Leaders