Peers Helping Integrate New Students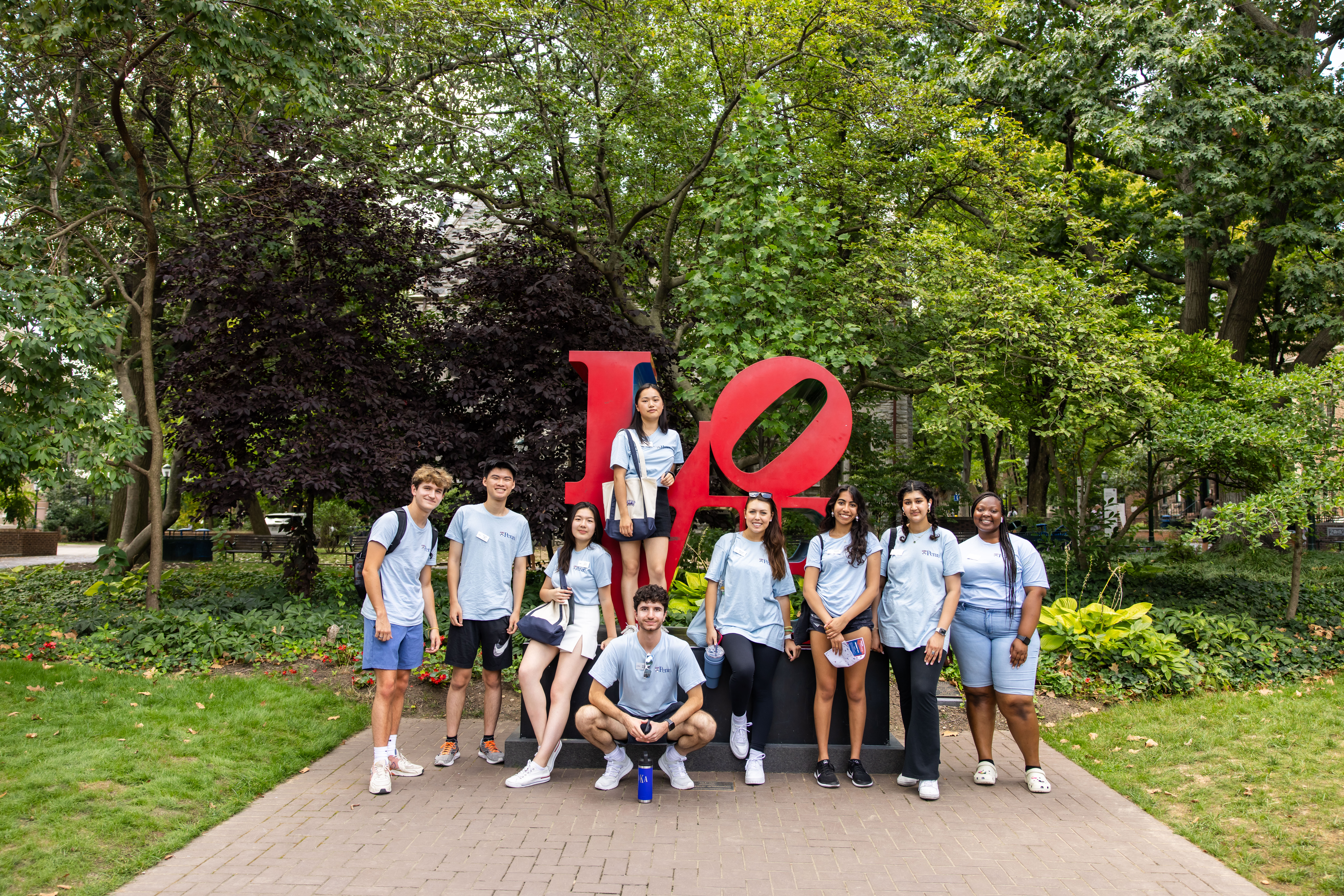 Who are the PHINS?
PHINS (Peers Helping Integrate New Students) are New Student Orientation Leaders who are trained to aid incoming First-Year, Transfer, First-Generation Lower-Income (FGLI), International, Exchange, and Second-Year Penn undergraduate students with their academic, cultural, emotional, and social adjustment to life at Penn. This interaction occurs before, during, and beyond New Student Orientation.
Members of PHINS are introduced to and work closely with faculty, staff, administrators, and most importantly, peers. The PHINS experience allows students to learn more about themselves and Penn along with the opportunity to make many lasting friendships with both new students and other PHINS.
Important Dates for PHINS
PHINS move-in will be on Saturday, August 19 starting at 2pm, and in-person training will be on Sunday, August 20.
Traditional NSO will run from Wednesday, August 23 to Monday, August 28.
Mandatory PHINS group meetings will occur on Thursday, August 24.
Philadelphia Museum of Art (PMA) event will occur on Saturday, August 26.
What are the benefits to being part of the PHINS team?
Opportunity to connect and engage with your fellow Penn students
Free early move-in
Free PHINS merch
Free meals during NSO
Para-professional experience supporting a crucial University program
Leadership opportunities & a great resume builder