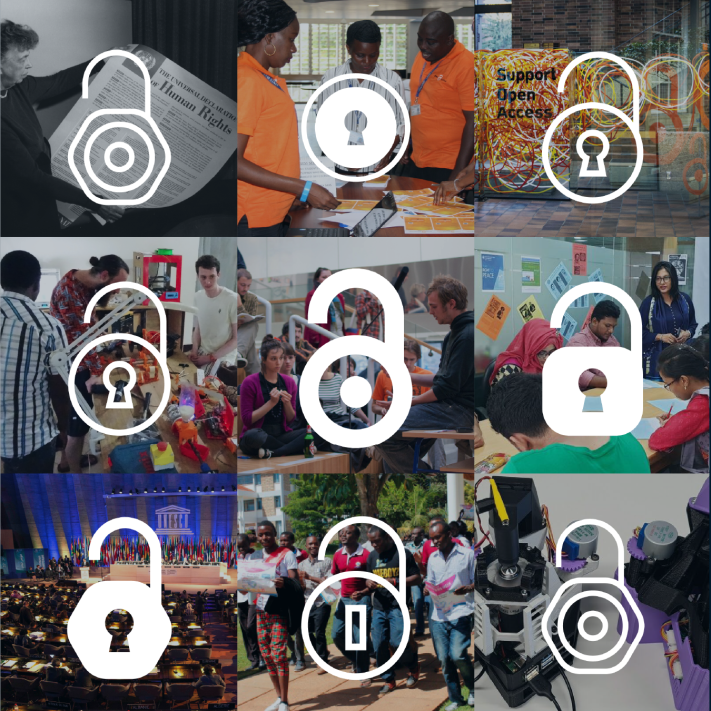 Event Details
Event Date
Event Date: Wednesday, October 25, 2023
Event Time
Event Time: 4:00 PM - to 5:30 PM

Event Description
On October 25, 2023, in recognition of International Open Access Week, the Penn Libraries and Penn Press are hosting a panel discussion on open access publishing. Panelists will address equitable access to publication in the face of language barriers or the geographical specificity of the topics of research and the ways in which open access to the scholarly record can add value to the research community and to society more broadly. The panelists will also highlight how equitable open access publishing increases the impact of journals and their content, raises up diverse voices, and extends the reach of scholarship to new audiences.
The panelists:
Jocelyn Dawson, Journals Director, University of Pennsylvania Press
Lynn Ransom, Editor, Manuscript Studies and Curator of SIMS Programs & Schoenberg Database Manager
Amisha Shahra, Editor, The International Journal for Water Equity and Justice
Camila Olmedo, Author, Founder El Agua Es Oro, Bolivia
Natalia Mendoza Abujder, Author, Arts & Sciences, Master's in Environmental Studies University of Pennsylvania, Philadelphia, PA
Join on Zoom or in person at the Lippincott Library Seminar Room 242, Van Pelt-Dietrich Library Center, at 4:00 pm EDT.
For more information and to RSVP, visit: https://www.library.upenn.edu/events/community-over.
Add to Calendar Links
---
Location Details
Van Pelt-Dietrich Library Center
Address
for Van Pelt-Dietrich Library Center
3420 Walnut St
Philadelphia, PA 19104