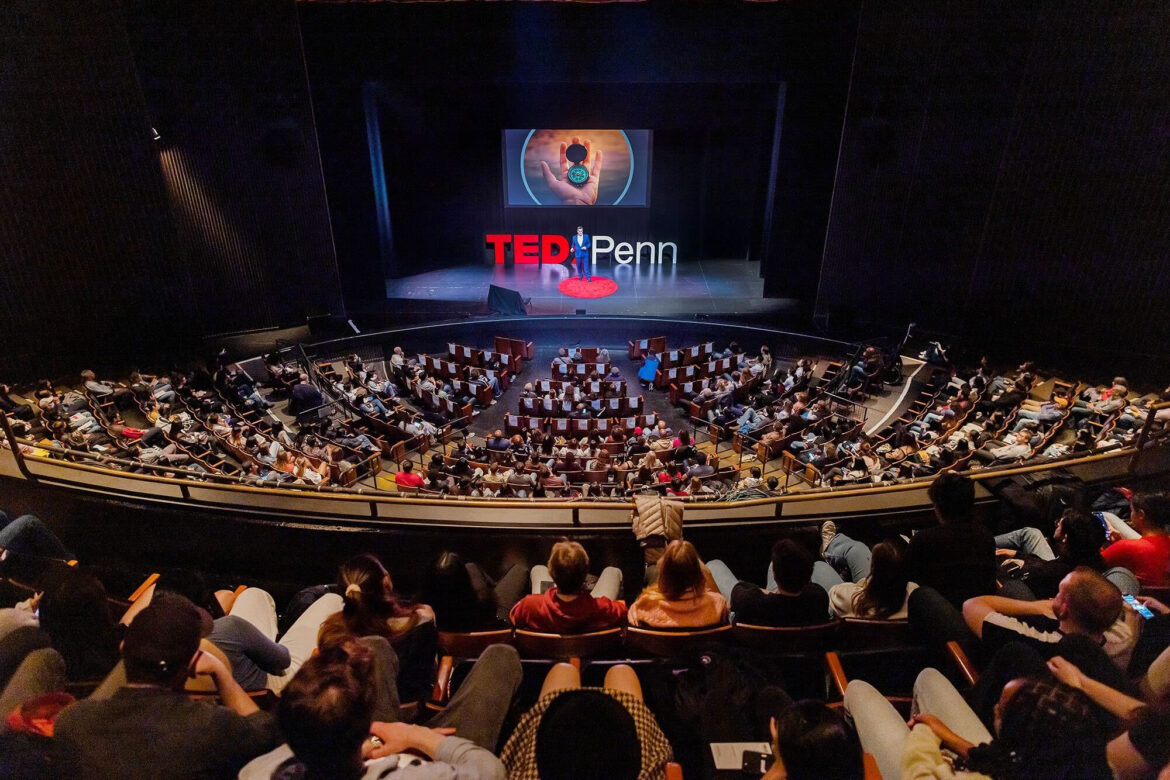 Event Details
Event Date
Event Date: Saturday, April 1, 2023
Event Time
Event Time: 1:00 PM - to 5:00 PM

This Event Has Passed
Event Description
10 speakers. 800 attendees. 40 organizing team members. The biggest TEDxPenn conference since 2011. Thank you all for coming to TEDxPenn 2023: (R)Evolution, and thank you for joining us for this unforgettable moment.

Our sincerest gratitude to our phenomenal speakers, who were both a joy and honor to work with; our generous sponsors, Saxby's, Insomnia Cookies, and exclusive hospitality partner The Study without whom this conference would not be possible; and last but not least, our audience, for being the heart of why this conference happens in the first place: to provide a platform for cross-disciplinary learning, inspiration, and introspection at the intersection of Technology, Education, and Design.

Videos of the conference will be uploaded to the official TEDx YouTube channel in a couple of months. 
Add to Calendar Links