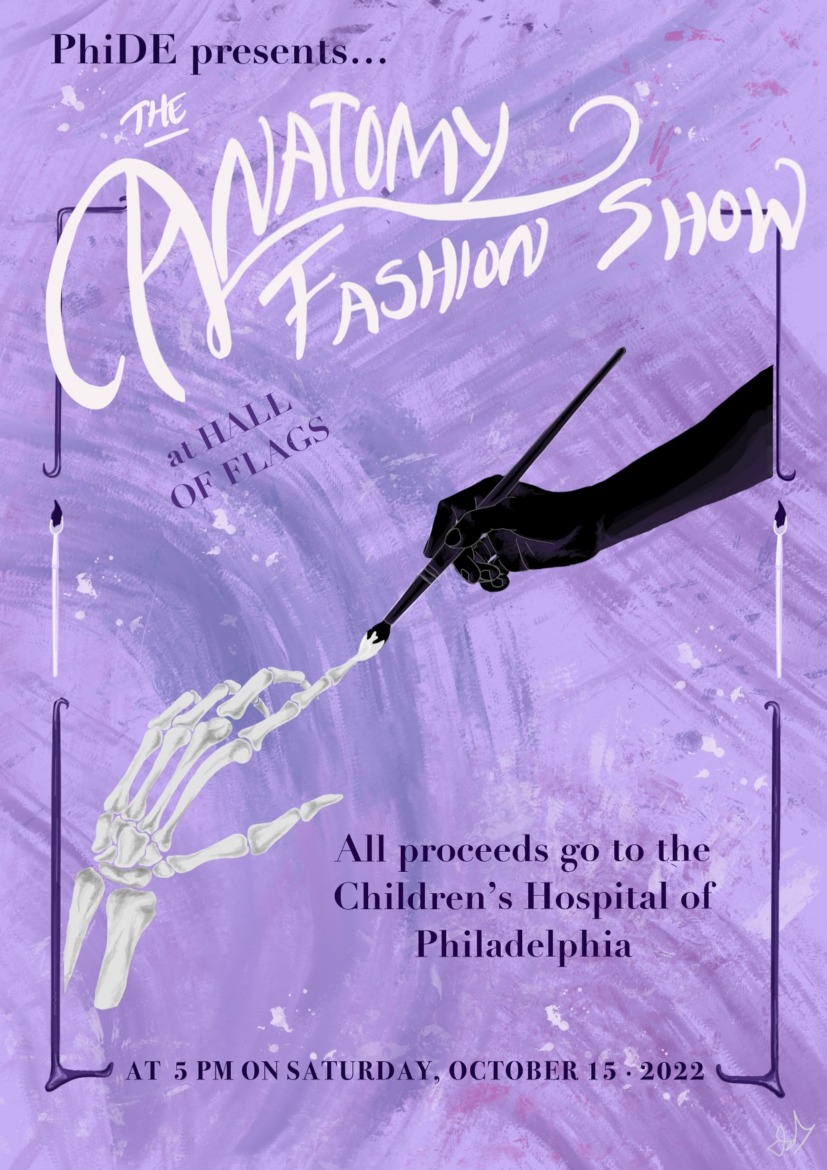 Event Details
Event Date
Event Date: Saturday, October 15, 2022
Event Time
Event Time: 5:00 PM - to 7:00 PM

This Event Has Passed
Event Description
This is a fundraiser that many PhiDE chapters across the United States host to raise money for Children's Miracle Network Hospitals. Models dressed in bodysuits are painted head-to-toe and walk the runway to showcase different renditions of the human body. During the fashion show, we will accompany model walks with educational facts about human anatomy, diseases of various body systems, and highlight other aspects of medicine. 

Raffle basket highlights will include a Kindle, restaurant gift cards, signed Eagles and Flyers memorabilia, and more! All proceeds (ticket sales and raffle ticket sales) from the event will go specifically towards social and medical services at CHOP, our partner Children's Miracle Network Hospital.
Location: Hall of Flags at Houston Hall
Tickets: $8 with proof of RSVP, $10 at the door.
Add to Calendar Links