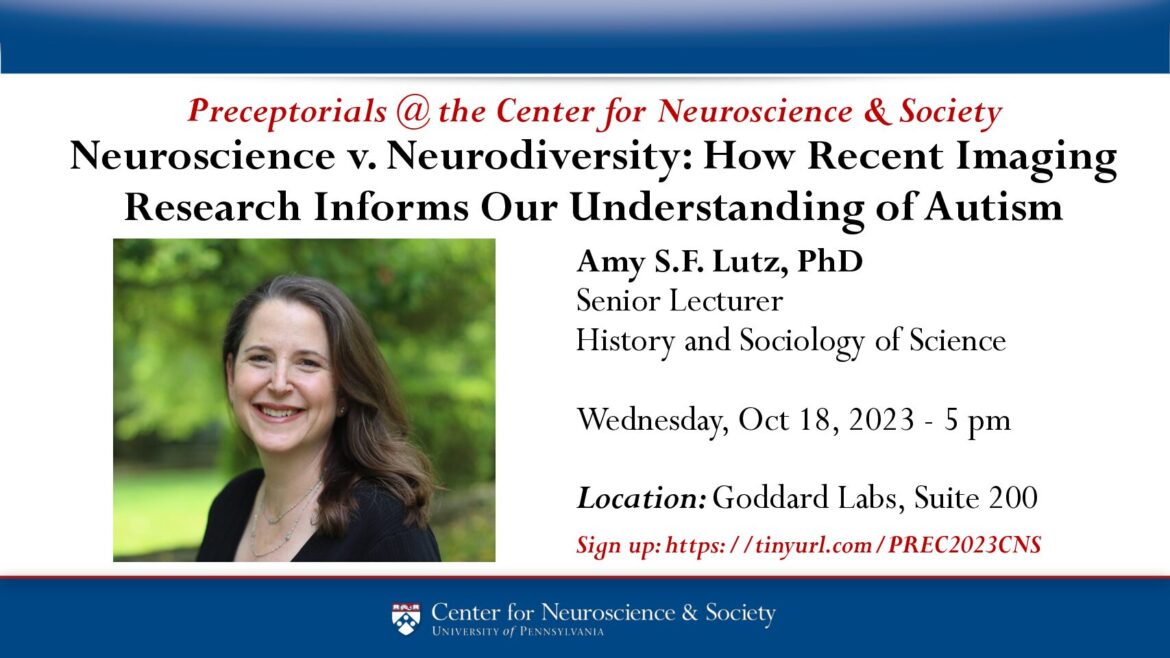 Event Details
Event Date
Event Date: Wednesday, October 18, 2023
Event Time
Event Time: 5:00 PM - to 6:00 PM

This Event Has Passed
Event Description
This preceptorial hosted by Dr. Amy Lutz, a senior lecturer in Penn's History and Sociology of Science in partnership with Penn's Center for Neuroscience & Society, will examine how advancements in techniques such as brain imaging have informed our understanding and perception of developmental differences like autism spectrum disorder.
If you sign up and are selected, you are expected to take part in the full 60 minute session. Be sure that you are available before signing up.
Deadline to sign up is Tuesday, October 17 at 11:59pm ET.
Register Here. View all Preceptorials offerings here.
Add to Calendar Links